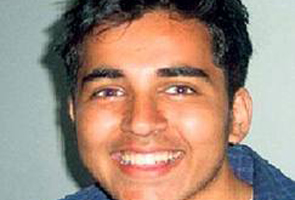 Dharamshala: A local court has reserved its order in the 2009 ragging-to-death case of medical student Aman Kachru and fixed November 11 for pronouncing the verdict.
Additional District and Sessions Judge Purinder Vaidya heard the arguments of prosecution and defence and said the judgement would be delivered on November 11.
Nineteen-year-old Aman, a student of Rajendra Prasad Medical College and Hospital in Tanda, about 15 km from Dharamshala, died on March 8, 2009, after being allegedly ragged by final-year students – Ajay Verma, Naveen Verma, Abhinav Verma and Mukul Sharma.
Prosecution led by senior public prosecutor Jiwan Lal Sharma pleaded that Aman was brutally beaten up under the garb of ragging by his four seniors and succumbed to his injuries. But defence counsel Abhimanyu Chopra, who concluded his arguments on Friday, contended that the deceased was a heart patient and a sudden cardiac arrest could have caused his death.
* Share this on Rediff.com Rediff.com
* NDTVTwitter
* NDTVNDTV Social
* Share with MessengerLive Messenger
* NDTVGmail Buzz
* NDTVPrint
Sharma said the court has recorded the statement of 38 witnesses, comprising doctors, police personnel and Aman's father Rajendra Kachru during the trial.
Rajendra Kachru, appearing in court for the first time in the case on August 28 this year, had said his son spoke to him in detail about the incident of ragging that occurred in the college.
"Aman even told me that he had given in writing a complaint to college authorities regarding the (ragging) incident… Three to four hours after I got the phone call from Aman, somebody informed me on telephone from the college that he had passed away," he told the court.
The prosecution lawyer said that the father's deposition was important as Ashish Saklani, the roommate of Aman, in court recorded his statement saying that the deceased spoke at length with his father about the ragging incident.
The court also re-examined two doctors – Harjeet Pal Singh of the ENT (ear, nose and throat) department, and DP Swami, assistant professor of forensic medicine department of the hospital – who are related to this case.
On July 17, the fast track court had granted bail to all four accused in the case, but taking cognisance of the media reports, the Himachal Pradesh High court had cancelled the bail of the accused .
The accused students Ajay Verma, Naveen Verma, Abhinav Verma and Mukul Sharma surrendered before the additional and session court on the direction of the High Court.
[Story Source] [Contest win Rs 1000-100,000 now]
This post was submitted by Chinmaya Nayak.