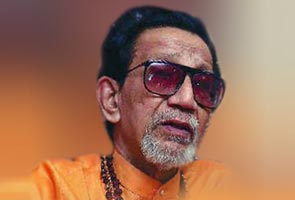 Mumbai: Bal Thackeray has taken on his ally -the BJP – over terrorist Ajmal Kasab being visited in jail by a BJP leader.
Earlier this week, Eknath Kgade of the BJP -who is the Leader of the Opposition in Maharashtra – visited Arthur Road jail with Home Minister RR Patil.
The visit was meant to look into security at the prison, which has seen recent attacks breakout among prisoners. However, Patil and Khadse spoke to Kasab , the lone terrorist who was caught alive during the 26/11 attacks. Khadse asked Kasab how he was feeling to which the terrorist responded, "As I sowed, so I am reaping."
"The 26/11 convict is living happily. And the Maharashtra Home Minister and the BJP Leader of Opposition very shamelessly go and meet Kasab in prison. What was the need to do this? Aren't they concerned about the feelings of the common man? Whose leaders are they?" asked Thackeray.
Kasab has been sentenced to death for waging war against India, but he has challenged the verdict in the Bombay High Court.
[Story Source] [Contest win Rs 1000-100,000 now]
This post was submitted by Chinmaya Nayak.