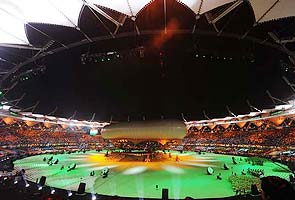 New Delhi: The Central Bureau of Investigation registered two cases in connection with alleged irregularities during the Queen's Baton's Relay in London and carried out searches at CWG Organising Committee's office and at residences of some of its former officials.
The two cases were registered against London-based AM Films and AM Car, which had been given contracts for the Baton Relay, official sources said.
The searches were conducted at the residence of TS Darbari, joint director general of the Commonwealth Games Organising Committee, Sanjay Mahendroo, OC deputy director-general, and Raj Singh, a Director level officer in the OC, they said.
[Story Source] [Contest win Rs 1000-100,000 now]
This post was submitted by Chinmaya Nayak.