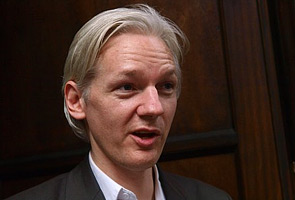 London: Thousands of classified Iraq war documents made public by WikiLeaks are aimed at bringing out the truth, that had been the first casualty of war, the website's founder Julian Assange said today, adding that he wanted the leak to have the maximum possible impact.
"This first casualty of war is the truth," Julian Assange told a news conference here, hours after the whistleblower released a fresh cache of classified military documents.
In what is the largest classified military leak in US' history, the website has released nearly 400,000 secret American documents on the Iraq war detailing graphic accounts of torture and the killing of over 66,000 civilians.
The website said it would now release another set of documents on the war in Afghanistan.
"We hope to correct some of that attack on the truth that occurred before the war, during the war, and which has continued on since the war officially concluded," Assange said.
He said the military logs documented 109,000 violent deaths in Iraq between 2004 and 2009, including 66,000 civilians. Of this, 15,000 deaths were previously undocumented.
"That tremendous scale should not make us blind to the small human scale in this material. It is the deaths of one and two people per event that killed the overwhelming number of people in Iraq," he was quoted as saying by local media.
WikiLeaks' spokesman Kristinn Hrafnsson said the website would also soon release another batch of 15,000 secret files on the Afghan war.
Assange had earlier said that the fresh batch of reports shows "compelling evidence of war crimes" committed by forces of the US-led coalition and the Iraqi government.
Some documents show that the US troops did nothing to stop the abuse by Iraqi forces.
The Iraqi government, meanwhile, said the documents "did not contain any surprises".
Earlier this year, WikiLeaks had released 92,000 Afghan war-related documents.
[Story Source] [Contest win Rs 1000-100,000 now]
This post was submitted by Chinmaya Nayak.