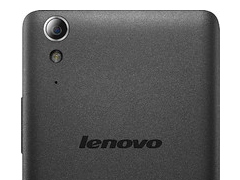 Lenovo, with hopes to compete with its rivals' budget 4G LTE smartphone offerings – the Xiaomi Redmi Note 4G and Micromax's Yu Yureka – has launched its new A6000 contender at Rs. 6,999. Also aping the online-only flash sale model, the smartphone goes up for registrations on Flipkart at 6pm IST on Friday, and will go on sale at 2pm IST on January 28.
Registrations close at 6pm IST on January 27. The smartphone is already listed on Flipkart. The firm's pricing for the Lenovo A6000 significantly undercuts the Xiaomi Redmi Note 4G – which sells at Rs. 9,999 – and Micromax's Yu Yureka – which is priced at Rs. 8,999. The smartphone arguably however, is not as well-endowed as its rivals' counterparts.

[Story Source] [Contest win Rs 1000-100,000 now]

This post was submitted by superblogger.