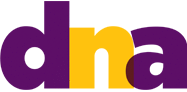 For the first time, a medical professional from the city has been appointed a member of the board of governors of the Medical Council of India (MCI): Dr Rajiv Yeravdekar, dean of Symbiosis Institute of Health Sciences of the Symbiosis International University.
The board of governors, which took over regulatory responsibilities of the MCI last year, was reconstituted on Friday with eminent medico, Dr KK Talwar being nominated as chairperson and four fresh members inducted on the panel.
Yeravdekar said, "The thrust would be on medical curriculum, an inter-disciplinary approach and integrated medical course. I would also like to reduce the lacunas in the medical system." He is also a member of the Indian Medical Association and Maharashtra Medical Association.
He added, "The MCI has a vision document 2015, which aims at bringing a change in the medical curriculum and the entire system in the country. So as a member I would be working on it under the chairmanship of Dr Talwar."
Dr Yeravdekar said the MCI is working on curriculum modification and members would also contribute to it. Apart from Dr Yeravdekar, the three other board members are KS Sharma, professor and head, department of anaesthesiology, Tata Memorial Centre, Mumbai; Harbhajan Singh Rassam, director of clinical cardiac sciences and a senior interventional cardiologist, Max Heart and Vascular Institute, Delhi; and Dr Purushottam Lal, director of interventional cardiology, chairman, Metro Group of Hospitals.
The government recently brought out a gazette notification extending the tenure of the MCI board from one to two years. The government had decided to bring in an ordinance to replace the MCI with the board after a crisis hit the regulatory body when its president, Ketan Desai was arrested on April 22 last year by the Central Bureau of Investigation for allegedly taking a bribe of Rs2 crore to recognise a medical college in Punjab even though it did not meet the MCI standards.
The present board had reported differences with the ministry on some issues, including conducting a National Eligibility-cum-Entrance Test (NEET). (With inputs from agencies)

[Story Source] [Contest win Rs 1000-100,000 now]

This post was submitted by prashant agarwal.