Vivek Oberoi exhibited many artistic skills at his reception that certainly has floored his wife Priyanka Alva. BT has learnt that Vivek conceptualised the theme of his Mumbai reception that was a hit among the people who attended and wished the newly-weds a happy married life. The people who have decked up the marriage celebration...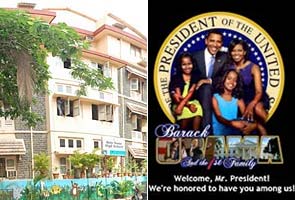 Mumbai: Students from Holy Name School in south Mumbai's Colaba, which has been chosen to celebrate Diwali with US President Barack Obama are gearing up to welcome the American President during his tour to the country. "We were surprised and happy to know that our school has been chosen for the Diwali celebrations...
We will keep You Updated...