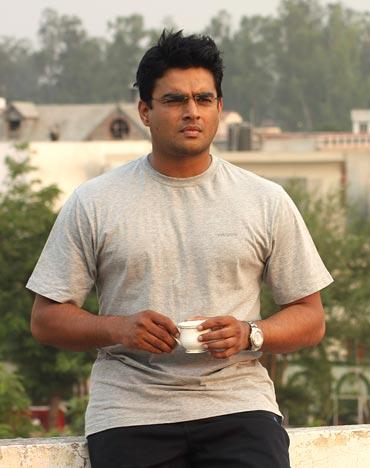 While the whole world loves Fridays, which is followed by weekends, those from the film fraternity dread it.
Not because they don't love fun filled weekends, but because it's the day that decides the fate of their films – where they have invested time, money and a lot of hard work.
And with actor R Madhavan, it's no different. The actor, whose Tanu Weds Manu has hit the screens on Friday, is super excited by the response he's been getting from those who have seen it, but at the same time he is nervous about the weekend.
Reason? Two big world cup matches are lined up for this Saturday and Sunday. A source close to the star reveals, " Pakistan will play Sri Lanka on Saturday while India will battle the England team on Sunday. Knowing well that Cricket is like a religion in India, Maddy is concerned about his fans having a tough choice to make."
Well, we do understand the concern. But with no other biggie releasing for almost one and a half month, Tanu Weds Manu will have enough and more time to score at the box office.

[Story Source] [Contest win Rs 1000-100,000 now]

This post was submitted by superblogger.