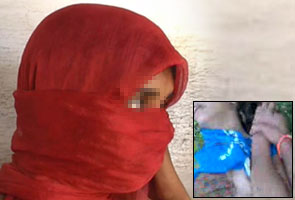 Mandla: Six months after she was raped repeatedly by six young men, the victim has been identified because of an MMS that details her attack.
The victim, who is a Dalit and was 13 when she was raped, lives near Mandla in Madhya Pradesh.
Her rapists – all college students between the ages of 19 and 21 – include the sons of a policeman and a government official. Three of them, including the policeman's son, have been arrested. One, whose father is the Deputy Collector of Mandla, is missing.
"We did not want to defame her. She had come with us to the jungle. Three of the boys forced themselves on her. When it was our turn, they filmed us on their phone". That's the grizzly confession of one of the men arrested.
The victim's parents say that they were scared about filing a police case because of the powerful connections of the men who attacked their daughter.
The police are now investigating the case on the basis of the MMS. The accused have been charged with rape, intimidation, and illegally making and selling pornography.
[Story Source] [Contest win Rs 1000-100,000 now]
This post was submitted by Chinmaya Nayak.