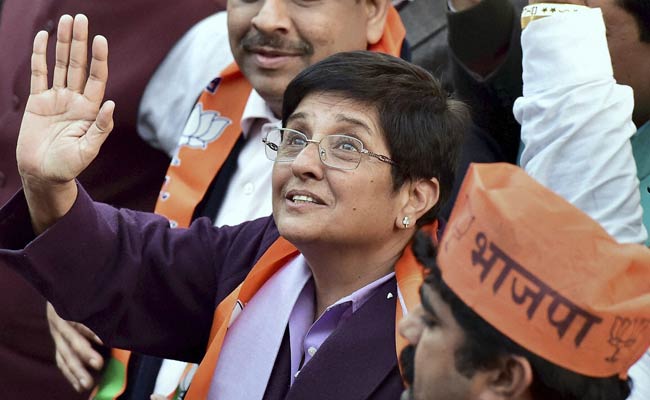 It's official. Kiran Bedi is the BJP's candidate for chief minister in Delhi, where elections will be held next month, party chief Amit Shah announced on Monday night after a meeting of the central election committee, where Prime Minister Narendra Modi was also present.
Kiran Bedi, 65, is a former IPS officer and activist, who joined the BJP, and politics, only last week. She will contest from the Krishna Nagar constituency, traditionally a BJP stronghold, so that she can focus on campaigning for the party, Mr Shah said.
"The BJP will fight the Delhi elections under Kiran Bedi's leadership," Mr Shah said, adding, "We are confident that under her leadership we will get a majority."

[Story Source] [Contest win Rs 1000-100,000 now]

This post was submitted by superblogger.